Half Of 25-Year-Old's Writing Onion-Denied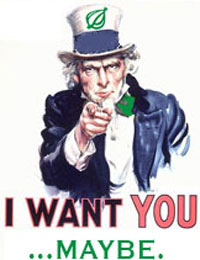 The fabled Onion looms large across the online humor landscape. For the average struggling satirist, this institution - syndicated through mainstream media sites and with multiple bestselling books - represents an unattainable pinnacle. Imagine, then, being contacted out of the blue by the Onion with an invitation to try out for a position. It's like being called by the Yankees because of your performance on the company softball team. It happened to John Curtis, and though he didn't end up making the team, he has a remarkable story to tell.
Self-Publishing for Fun, Profit and an Ounce of Legitimacy
Self-publishing has had a sketchy reputation amongst writers, readers and publishers alike due to a combination of understandable problems. It can be high cost (both for the author and the buyer), low quality, and the sales will invariably be a fraction of what they would through a traditional publisher. But there are ways around most of these problems, assuming you're willing to do the work.
Tilting at Windmills: Cervantes and the Modern Satirical Novel
Don Quixote looms large in our cultural consciousness; most people are familiar with the phrase 'tilting at windmills', indicating a futile activity. But at the time Miguel Cervantes published the story of the dutiful knight with a sadly feeble grip on reality it was not a simple comedy, but rather a searing satire that put an end, once and for all, to the doggedly enduring pretenses of the chivalric world.